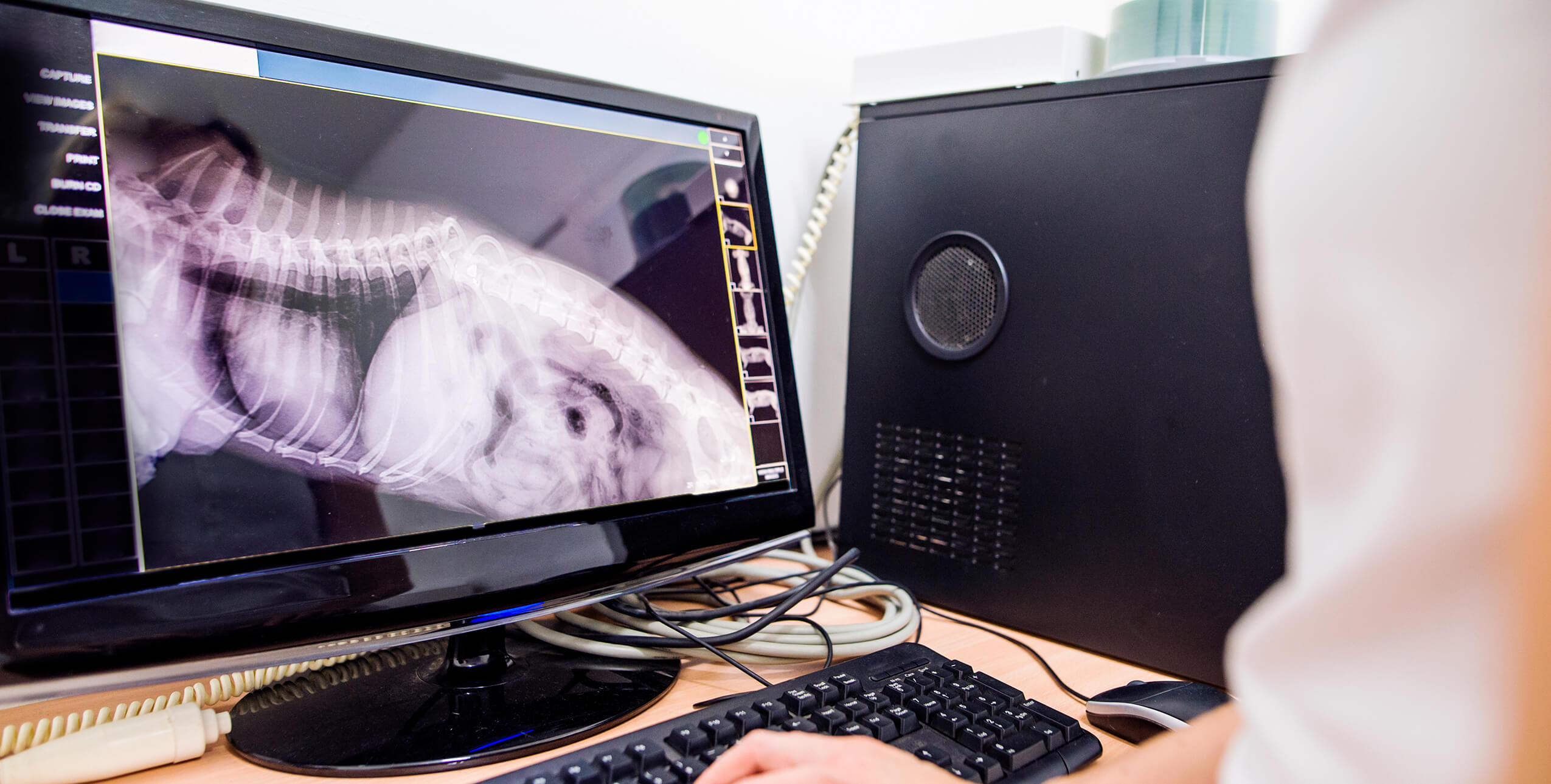 Radiology/Advanced Imaging
Veterinary diagnostic imaging is used to discover internal disease or injury. Radiographs, or X-rays, use electromagnetic radiation directed towards the body to highlight objects within. They can detect abnormalities including skeletal fractures, soft tissue damage, foreign bodies and dental disease.
We provide digital X-rays and radiology consultation by telemedicine, guaranteeing the highest quality of care for our patients. With our telemedicine services, X-rays are reviewed by a board-certified radiologist, and we usually have results in 24 hours.
We also offer in-house ultrasounds and endoscopy with a board-certified veterinarian. Both ultrasound and endoscopy allow us to see inside an animal's body and can tell us a lot about the circulatory, skeletal and gastrointestinal systems. We have board-certified veterinarians and radiologists use CT scans and fluoroscopy, which also provide additional details about the workings of internal body parts. Our CT scans and fluoroscopy are offered onsite via Mobile Pet Imaging. MPI provides services at our office from their custom-built, state-of-the art mobile unit—specifically designed to transport their high-tech equipment and provide a safe, clean and tranquil place to perform the procedures.
These convenient in-house services will save you time and money because you can stay at our comfortable clinic if they are needed for your pet. Plus, no more waiting for a specialty clinic to send results—we'll have them for you much more quickly, which means we can start treatment sooner.